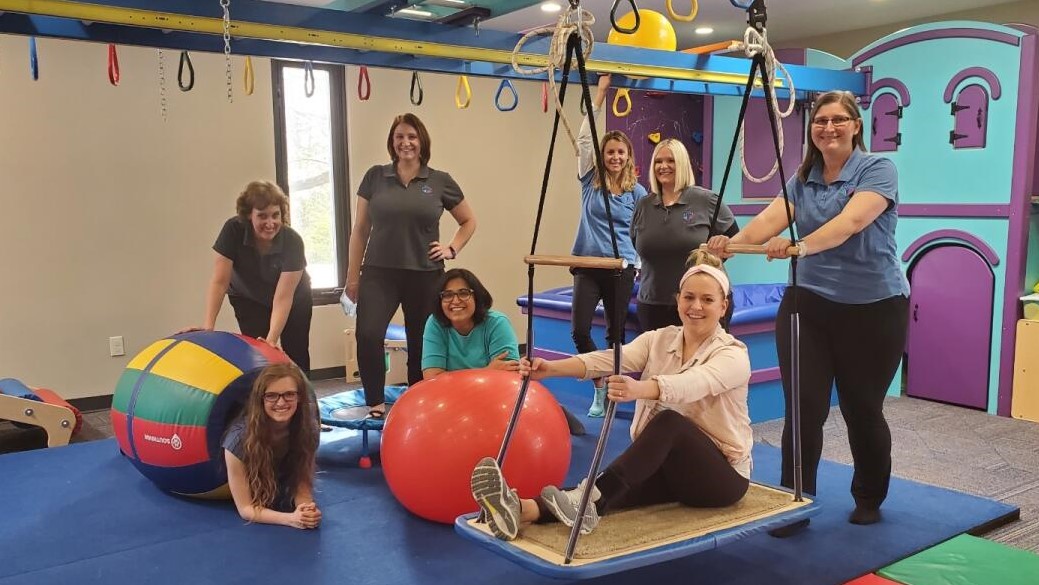 Ability is Limitless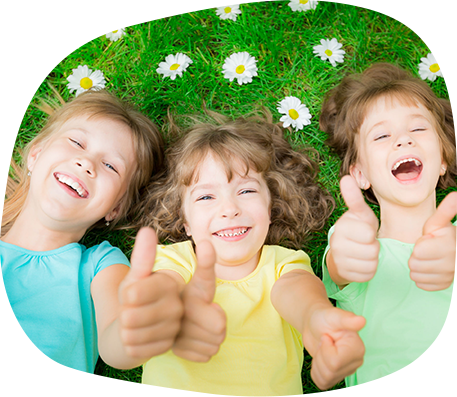 We created Big Blue Canopy
with a vision of empowering families to
maximize their child's potential. We are an innovative pediatric therapy practice treating individuals from birth to young adults, and offer a blend of one on one individualized therapy, group classes, home programs and a play-based developmental and rehabilitation gym. Through our unique open gym membership, we provide families with the opportunity to practice newly learned skills, stay engaged, and continue to make gains, even after discharge from therapy, at an affordable cost.

Our goal is to create a community where kids and young adults can develop life-long skills, socialize, and learn to accept their differences through play, leisure, and recreation.
Why Choose Us?

We are so grateful for everyone at Big Blue Canopy and thankful that we saw the Facebook post that led us to you. In just a few sessions with his Occupational therapist our son has made more progress than he ever did. Before coming to Big Blue Canopy, we had pretty much given up and accepted that our days would be filled with large sensory meltdowns. Instead, after just a few sessions, the meltdowns have decreased in frequency and intensity. We are also very thankful for the social group that he attended and hope to attend it again. Brittany Pembridge Less
Big Blue Canopy has been a wonderful experience for my son as well as me! Since day one the staff really made my son and I feel welcome as well as important. I know that my son's care is their number one priority. What I like the most is that if something is important to my 11 year old son, it's important to his therapist. My child was having a rough morning because his little cousin moved some of his Pokemon cards and he was so upset. When I picked my son up, his OT came outside to talk to me about how upset John was and how she helped him work through his feelings and not let it upset his whole day. I was so thankful that she cared enough to come out and talk to me about it. I also love the fact that my son looks forward to his appointments, so I know that he enjoys his sessions. Great experience all the way around! Valerie Green Less
We started to come to Big Blue Canopy because we noticed our son was having a hard time expressing his thoughts. He could read or listen to a story but couldn't repeat what he read. Sometimes he would even say that " he couldn't get his thoughts out " . With the help of his Speech Therapist, Nate has learnt how to pronounce words and better express his thoughts. After a few weeks he could verbalize conclusion about stories and explain the cause and effect he had read about or listened. Our family members, aunts and grandparents have also noticed how well he is doing. They commend on how he is able sit down and tell them exactly why he had a great day! Our son's confidence has really improved! He is much better at talking with his friends and playing in groups. Thank you so much! Emily Nesbitt Less
At our son's 6 month check, our pediatrician was concerned that he was not rolling in either direction and referred us to Big Blue Canopy. Julie is knowledgeable and observant. She is extremely patient and is skillful at challenging our son while being careful to make therapy a positive experience. Due to COVID-19, we moved to telehealth physical therapy. Big Blue Canopy was fast to act so that we could continue therapy without delay. We have since gone back in person and our son continues to make progress. Our son began rolling, reaching, crawling, pulling to stand, and he is close to walking independently! We would not have made such progress without your help and expertise! Alex Venturato Less
We have really enjoyed our time at Big Blue Canopy. Right from the start I appreciated all of Jessie's help with my son. She helped us getting him started with services by suggesting an AAC device to help him communicate because PEC'S did not seem to be a good fit for him. Our son has really done very well with speech therapy, which makes me as a mom very happy because I made the right choice. I'm so glad we came to your open gym months ago and it was the best decision! Heather Vaughn Less
My daughter has been seen by Puja and Patty, and we are delighted with their services as well as their innovative ideas to keep her interest peaked and engaged. She has made strides I did not think were possible. I highly recommend both the facility as well as the therapists working there. Patty is an amazing Occupational therapist and has found new ways to make learning fun and realistic. The therapists at Big Blue Canopy are always willing to think outside the box and adapt everyday items so my child can utilize more things as well as make objects more functional. The equipment is top of the line and user friendly. The team at Big Blue Canopy have worked through my daughter's mood swings and have continued to push her to reach goals most have told me were unattainable. Norah Murray Less
Our Services
Big Blue Canopy provides family-centered services, with an emphasis on caring for all aspects of life. Our therapists are dedicated to providing children and young adults with comprehensive, compassionate, and dynamic evidence-based therapy. Due to the complex needs of our client's, therapists may co-treat to maximize a client's abilities. In addition to individualized therapy, we also offer a variety of classes and programs in a group setting that is designed to be an extension of our client's plan of care.