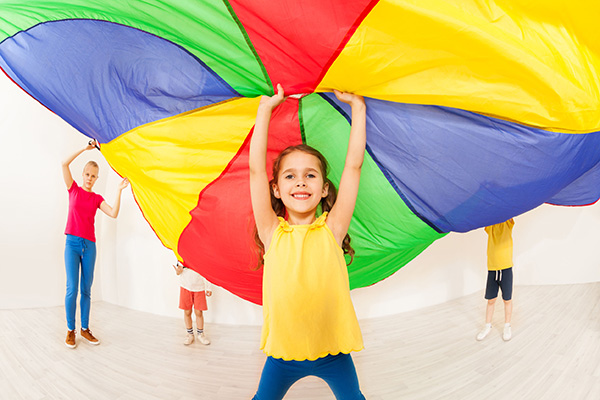 We offer exceptionally fun 90-minute Birthday Parties in our unique sensory-rich environment. All parties include private use of our indoor play space, followed by gym games led by our dynamic staff, then party room for up to 14 children!

We encourage you to book the party at least 2 weeks in advance. Parties are offered on Saturdays and Sundays. Please call 513-880-6800 for details.

Party Package: $ 250 (50% non-refundable deposit at the time of reservation)

Invite your guests and bring your favorite cake, pizza, drinks, goodie bags (please no loud noisemakers), and decorations with your unique theme. Arrive 15 minutes early.


We will provide paper products, and help with set up and clean up.
Kids get 40 min of free play in our sensory gym space and multisensory room followed by 20 minutes of gym games led by our dynamic staff, then 30 minutes in the party room.
Each child receives a single pass to use for Open Gym! Good for 6 months.
Policies and Restrictions
Registration & Waiver must be filled out and signed before entering.
Shoes and socks are not permitted in the gym. Bare feet / anti-skid socks only to prevent falls.
Food and beverages are only permitted only in the designated party area. We do not allow gum or lollipops at Big Blue Canopy.
Adult supervision is required at all times.